collaboration with Alejandra Aguilar Caballero – 2022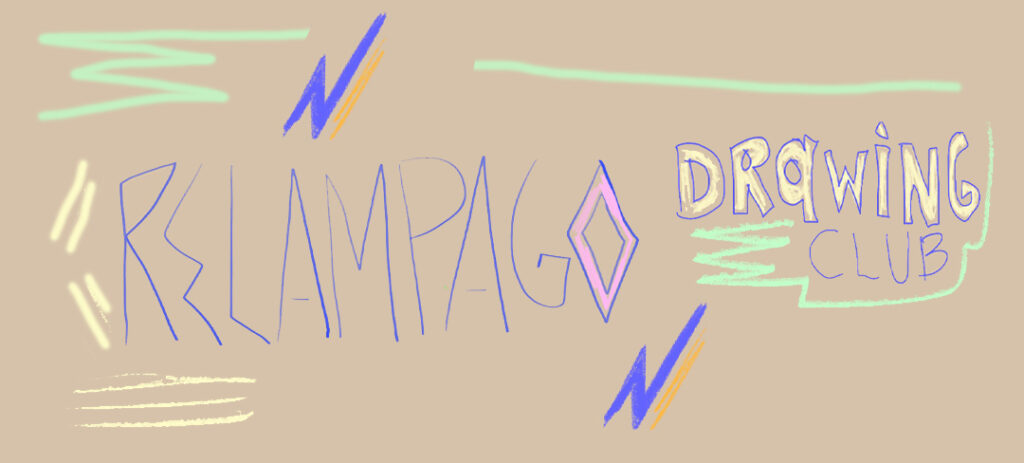 Relámpago is a pop-up drawing club that welcomes artists and non-specialized public to get together and explore the possibilities of drawing as a game. We think of our events as a playground where we can indulge in the joy of drawing: a space to foster temporary collaboration. Relámpago is a collaborative project between Alejandra Aguilar Caballero and Viviana Cárdenas.
They decided the name of their project should speak about their shared background as they both come from Latin America. Relámpago means lightning in Spanish, a word that portrays their desire to cause an ephemeral shock wave that rapidly expands and vibrates.